In 2016, our goal for Wilson Combat was to create a bespoke website that reflected their commitment to old-world craftsmanship and new world technology. Many of their custom handguns are genuinely one of a kind.

Their new website needed to focus on the beauty of their creations and innovation, so large full-width photos is the primary focus on each page. Included on each product page is an extensive photo gallery to showcase the detail found in their superb designs. Neatly tucked away are additional specifications and technical information that hard-core enthusiasts and collectors demand.

Due to their extensive product catalog, a flexible yet formidable navigation menu proved to be the biggest challenge. Striking a balance between easy navigation, clear organization, and mobile-friendly design, we think we have found the perfect balance. Finally, their ongoing improvements to the site have further refined the content and organization of the site.

They have allowed for constant improvement, more in-depth integration with marketing systems, better search engine optimization, and regular updates to ensure the information stays up to date.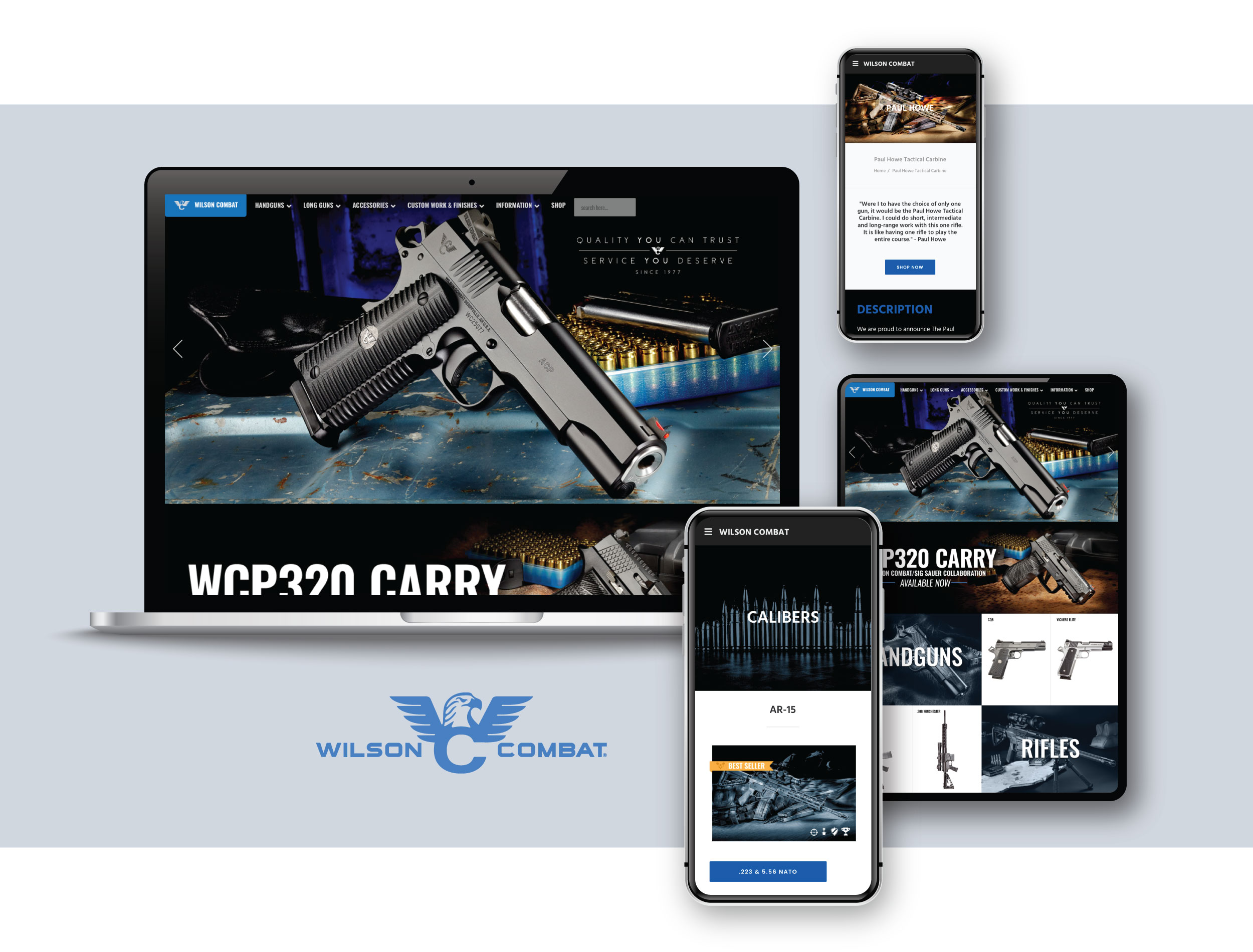 BE OUR NEXT SUCCESS STORY